Water & Stain Repellent Sprays for Textile, Suede and Leather
Our water repellent sprays for footwear and clothing is not only designed to shield your cherished garments and accessories from water damage but also offers superior UV and stain protection. Using advanced nanotechnology, our products create an invisible barrier that repels liquids, preventing stains and extending the life of your fabrics. Whether you need to protect your clothes from rain, spills or accidental splashes, our water repellent spray is the perfect solution. Try it today and enjoy peace of mind knowing that your textiles and leather goods are well-protected.
Fast shipping - all orders are shipped on the same day!
99% of our customers have given us a positive rating!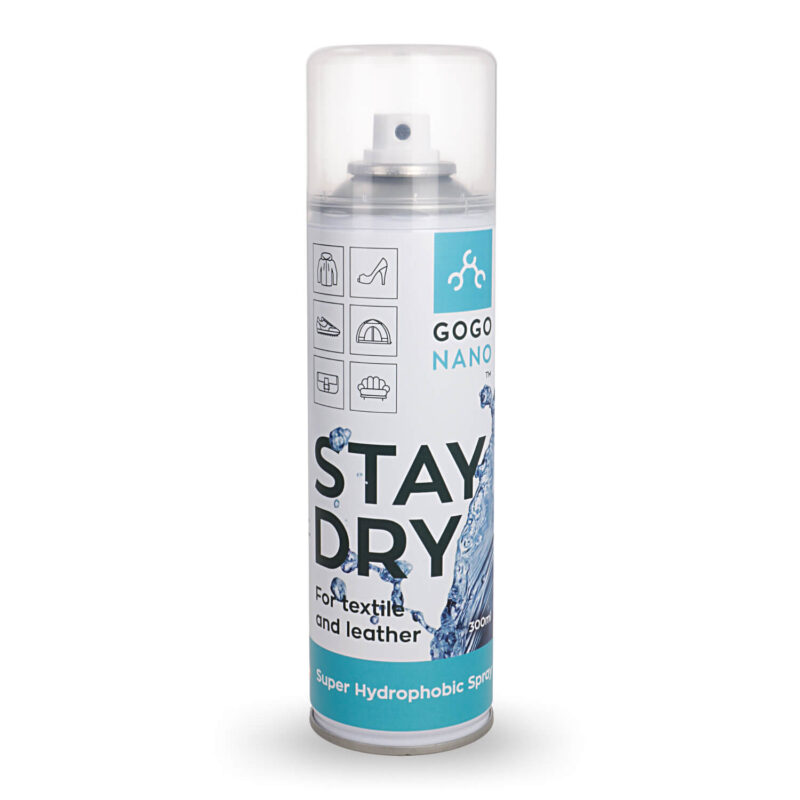 Single product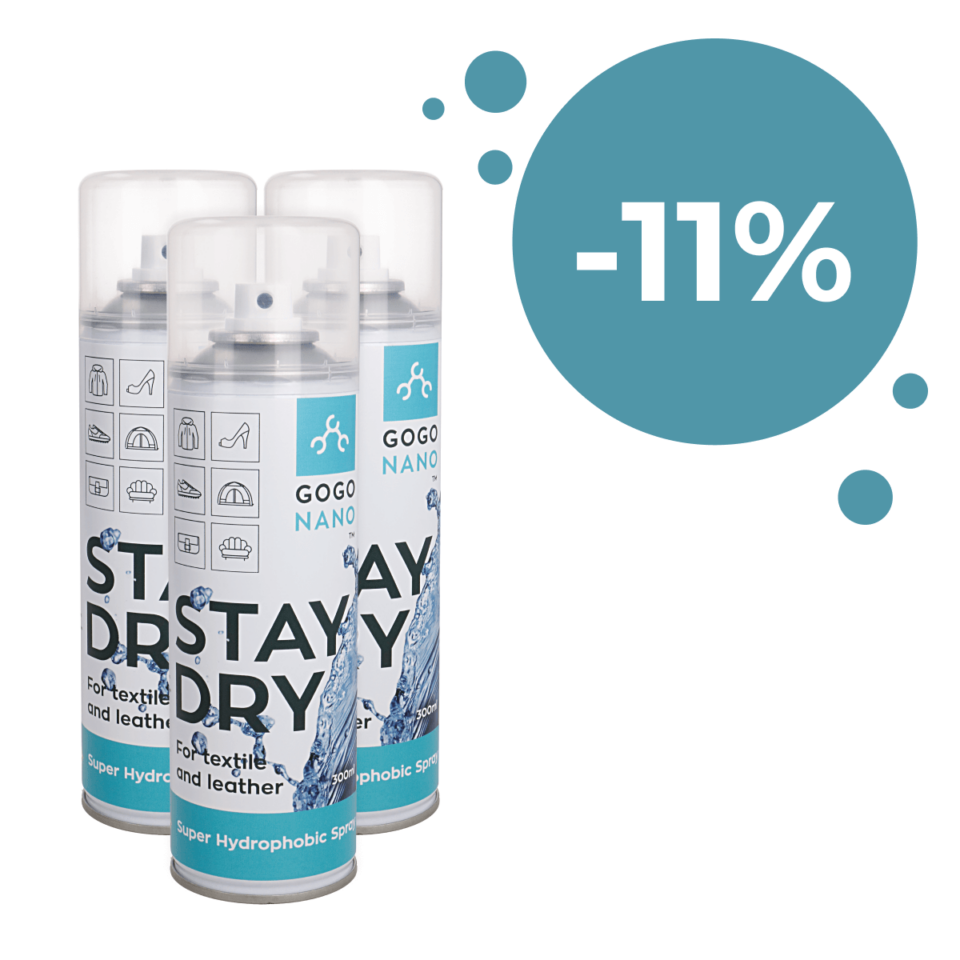 Pack of 3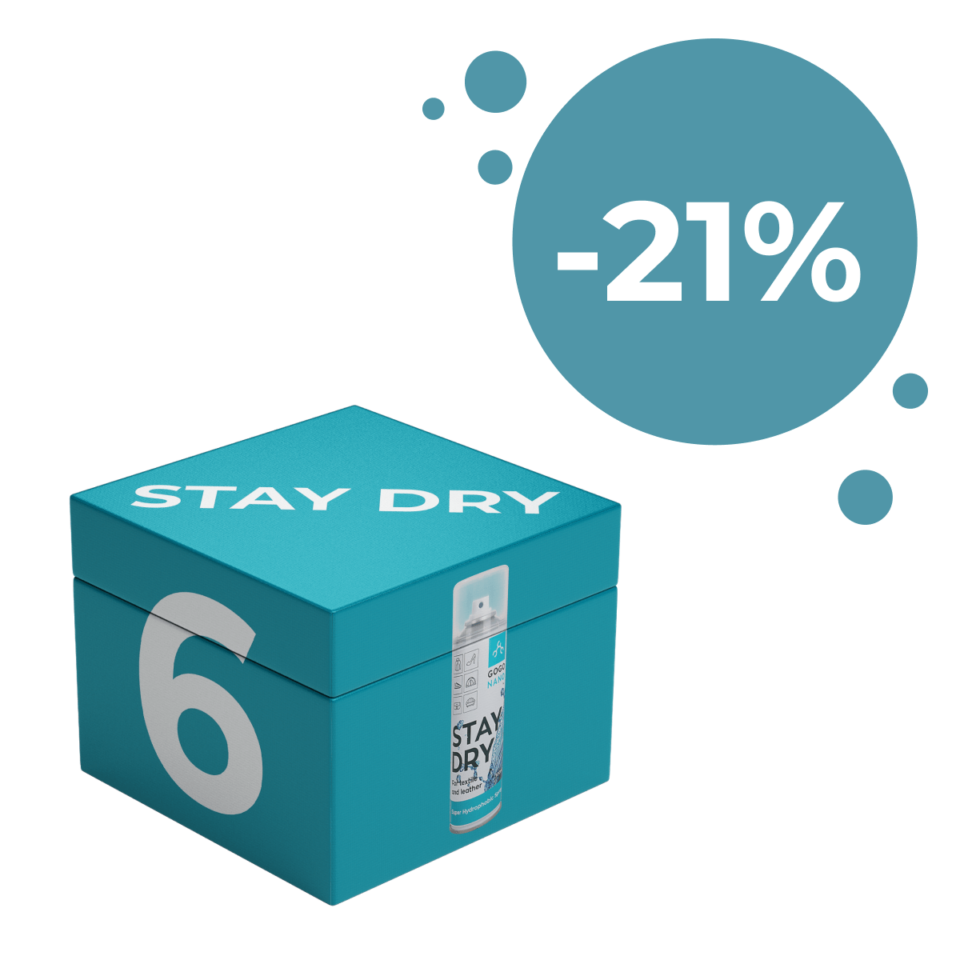 Pack of 6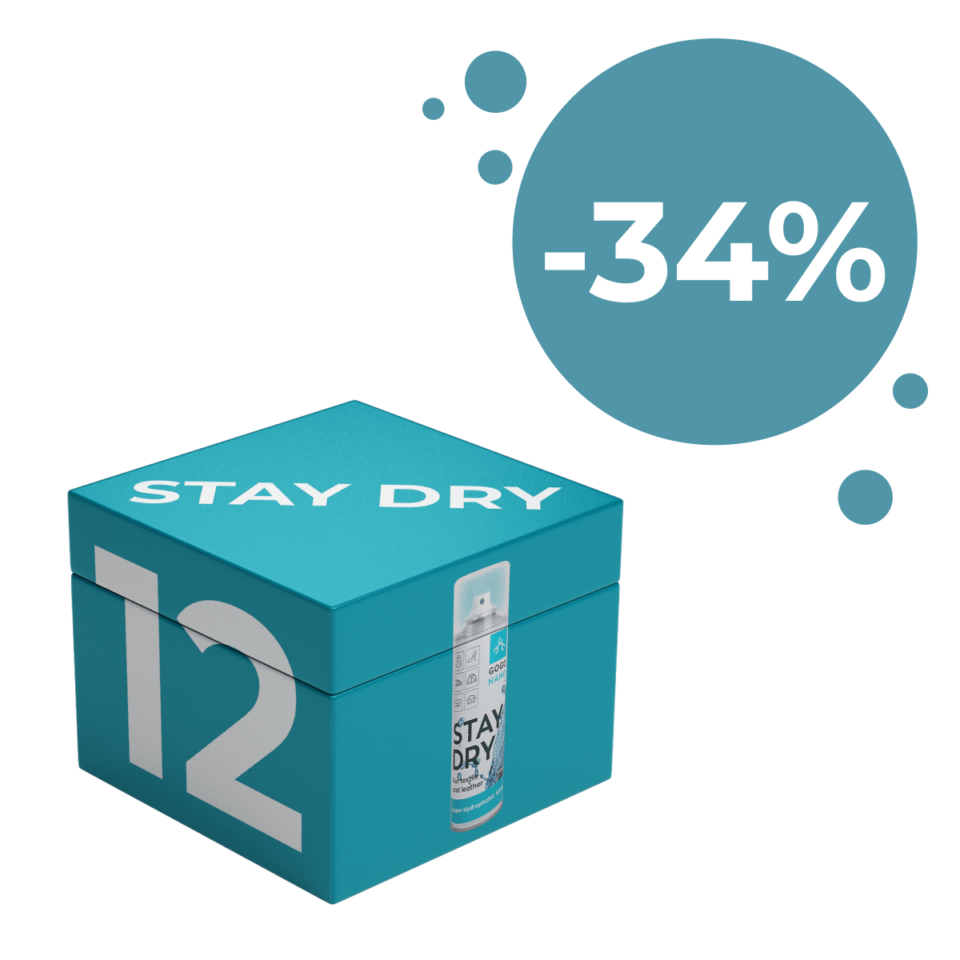 Pack of 12 / Full box