Nano coating spray GoGoNano Stay Dry for Textile and Leather
18.95 € – 149.95 €63.17 €/L
Stay Dry is a protective nano coating spray that develops an ultra-thin protective layer. It is a durable coating that bonds with the surface and contains the highest protective properties.
This invisible and breathable protective layer has the following properties:
Instant and long-lasting protection for up to 18 months
Superhydrophobic – adds durable water repellent properties
Oil repellent / Stain repellent
Restores to like-new performance
Invisible
UV-protection
Effective without heat activation
Fast shipping - all orders are shipped on the same day!
99% of our customers have given our product a positive rating!
Description
Revolutionize Your Fabric and Leather Care with Nano Coating Spray
Stay Dry superhydrophobic textile and leather nano coating spray is a biosolvent based formula and is created specifically for the protection of all textile, leather, and suede articles including but not limited to clothes, shoes, bags, sportswear, and outdoor equipment.
It forms an invisible protective coating on the material up to the level of the individual fiber preventing the infiltration of liquids, such as red wine, into the fibers and as such inhibiting the formation of stubborn stains. Fluids entering in contact with the treated article are easily removed with a moist cloth and will not cause any damage to the article. The protection of the treated material lasts for 6 months up to 2 years.
In the past many solvents have garnered a negative reputation for being environmentally harmful or toxic. Stay Dry textile protection, however, utilizes alkane isoparaffins, a mixture of hydrocarbons (mineral oils), as the formula's solvent base. This maintains the formula's eco-friendly status.
Stay Dry Textile and Leather formula is highly sensitive to laundry and other detergents. We recommend washing items treated with this formula only with warm water without detergents.
Stay Dry nano coating spray offers the following advantages:
instant and long-lasting protection (up to 18 months)
no alteration of the color, texture or breathability of the treated material
safe and easy to apply
the high penetration capacity provides protection even below the surface
any article maintains its new look for a long time
time and frequency of cleaning are significantly reduced
protection against UV radiation preventing any change of color of the material
the maintenance of the surface requires less detergents or cleaning agents
protection against acid rain and pollution
Note!
* superhydrophobic properties are partially dependent on the surface/fiber structure, due to a wide network of fibers superhydrophobic properties will be attained. On leathers, no superhydrophobic effect will occur due to the close network of the material. although the water protection rate is the same. Stay dry is highly recommended use for protecting: shoes, gloves, jackets, bags, and leathers.
How to use nano coating spray:
1. Clean the substrate when polluted. We'd always recommend cleaning your gear with GoGoNano Clean before adding any water-repellent treatment.
2. Shake bottle well before using it.
3. Spray evenly on the surface, approx. from a 10 cm for textile and 30 cm distance from leather.
Properties:
After the evaporation of the solvent a Fluor polymer modified nanolayer is formed. This layer of a thickness of a between 100 nanometres to microns (1/1000 mm) is water and oil repellent. The complete drying process and effectiveness of the impregnation will take in approx. 24 hours at RH of max 70%. After staining the substrate with water or oily like products, the stain has to be absorbed with absorbing paper.
Do not wipe the stain away. Oily stains can form a shadow or ring. This can be removed or strongly reduced by cleaning with a detergent. The uniform coated layer does not affect the appearance of the textile or leather. Some substrates may become slightly darker in color. This is depending on the amount and thickness of the coating layer.
Product properties:
The product has been tested to be active after application for 18 months, however, if items are frequently used or by wear and environmental circumstances this time frame will be reduced. When the goods are intensively used or exposed to friction the recommended re-applying should be each 4-6 months.
When not intensively used recommended re-application should be 12 – 16 months.
Drying time:
After approx.20-30 minutes, depending on temperature and surface porosity. The complete drying process and effectiveness of the impregnation will take approx. 24 hours. Do not stain with oil or water during the drying step.
Coverage:
Depends on the application method, coating thickness, and absorbency of the substrate. The coverage with the brush method is approx. 2 m²- 10m2/litre.
Storage:
– Stay Dry nano coating spray in closed containers can be used upon 2 years.
– Protect packaging against direct sun light.
– Keep packaging tightly closed.
– Store in a dry area.
– Avoid frost.
Over extended periods of storage, the nano spray might naturally settle. Just give it a gentle stir or a good shake to mix it up evenly before using.
Stay Dry nano coating spray is suitable for:
Fleece
Mesh fabric
Windproof
Soft Shell
Gore-tex® and eVent® linings
Satin
Linen
Cotton
Leather
Suede
Canvas
Polyester
Nylon
Wool
Silk
Synthetic blends
Microfiber
Denim
FutureLight
Q & A
Q & A
There are no questions yet
Additional information
| | |
| --- | --- |
| Weight | 0.285 kg |
| Dimensions | 5 × 5 × 21 cm |
| Brand | GoGoNano |
| EAN/GTIN | 4748001005827 |
| Package size | Single product, Pack of 3, Pack of 6, Pack of 12 / Full box |
Customers also love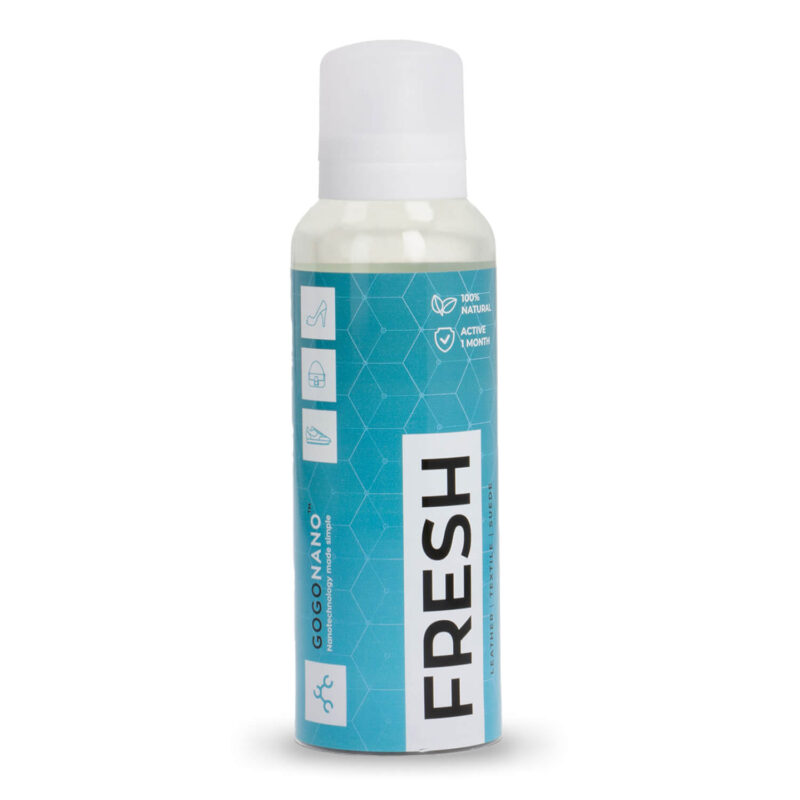 Single product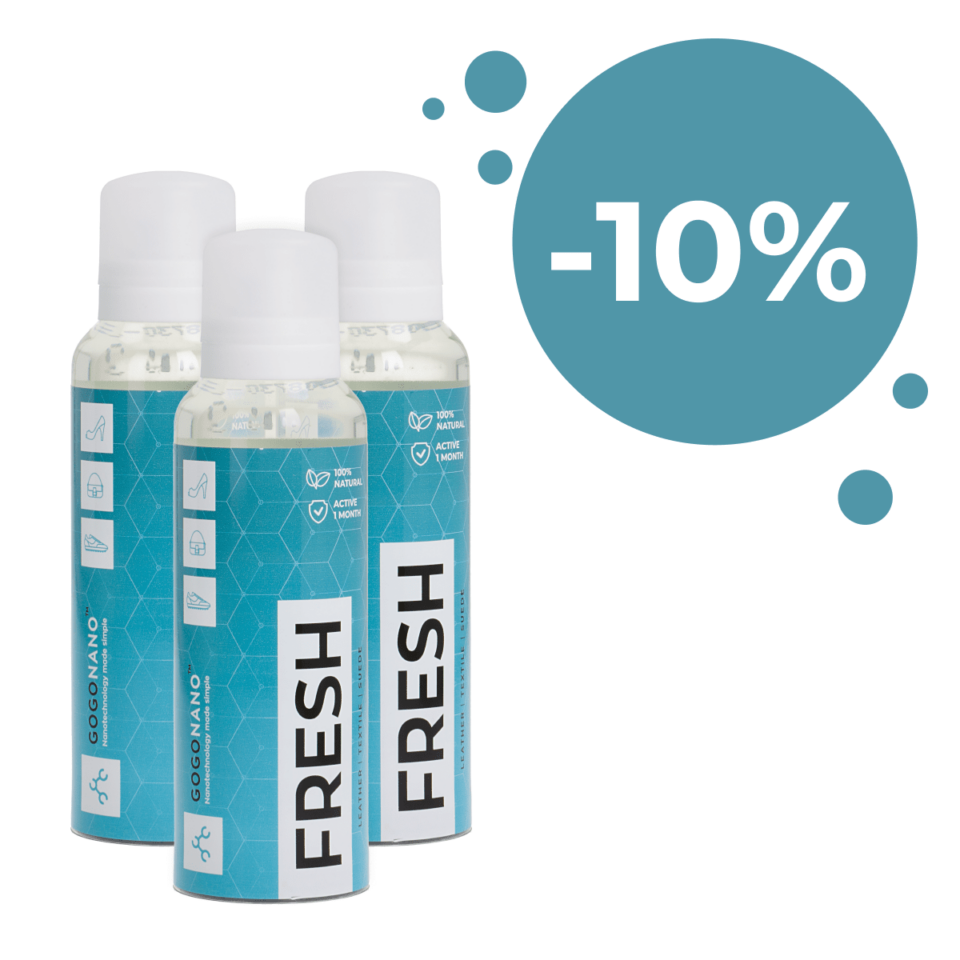 Pack of 3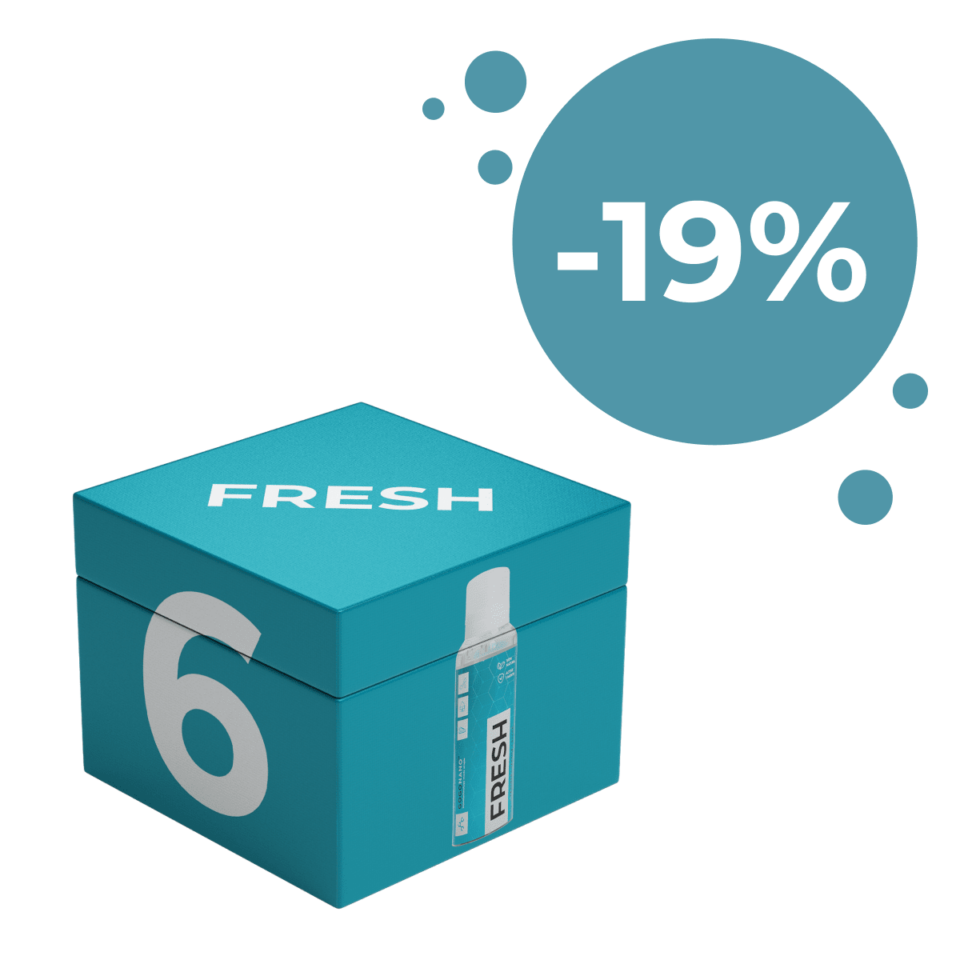 Pack of 6
Pack of 12 / Full box
Nano coating spray GoGoNano Stay Dry for Textile and Leather
Your review
* Review is required
Email
* Email is required
Add photos or video to your review